Gone are the days where banners, Adwords, and other forms of SEM (Search Engine Marketing) were the dominant ways to advertise your business online. Today, Facebook, LinkedIn, Twitter and just about every site where your clients spend a considerable amount of time offer a way for you to advertise to the people that really matter to your business.
SEM – Search Engine Marketing

While SEO focuses on free or "organic" traffic, SEM (Search Engine Marketing) focuses on paid listings. The most widely known program is Google Adwords and AdSense. These are the ads that appear at the top of search results and on the side of Google and other search engines. The ads can be text only, or banners of different sizes.

Having a strong SEO and SEM strategy will greatly improve the visibility of your website and of your products and services.

Google Maps

If your business has a physical address, you can add it to Google Maps. In addition to displaying your business in the map, Google Maps allows you to add your phone number (which when seen from a mobile device allows you to call with a click), hours of operations and even discount coupons to attract more customers.

One additional benefit is that it will help boost your search engine rankings.

Facebook

Facebook advertising allows you to: get more page likes, promote your posts, increase event attendance.

You can do so by reaching the right audience by targeting by gender, age, location, and specific interests.

Facebook allows you to set your advertising budget so you can control your spending.
And finally, you can also test multiple ads, to determine which photo or message your audience responds better to.

Twitter

Twitter now offers both Promoted Trends and Promoted Tweets. Both options are great ways to put your business in front of the right people, by selecting a geographic area, interest group or gender. Promoted Tweets work across all devices, including desktop, mobile and tablets. And best of all, you only pay only when people click, retweet, favorite or reply! Advertising on Twitter is ideal for businesses trying to promote their brand or a specific product or message.

LinkedIn

LinkedIn is the best choice for businesses that sell to other businesses or professionals.
Ad formats on LinkedIn include Text+image, text-only and video.
You can set your own budget and choose how to pay for your ads.
Like most social networks, LinkedIn allows you to target your ads by specific member attributes, including industry, job title, function and seniority.

Yelp

Yelp is a site that helps people discover local businesses. When you add your business to Yelp, you can add your full business information (address, phone number, hours of operation, etc.) as well as photos. Adding your business to Yelp allows you to:

offer discount coupons to entice customers to buy your products or visit your store
add photos to show off your business/products
be reviewed by your customers. Many studies show that customers are more likely to buy from businesses that have customer reviews
boosts your SEO rankings

Foursquare (Mobile)

Foursquare is a location-based mobile app that in addition to showing your business in a map, it allows customers to "check in" to your business allowing friends of your customers discover your business through their check-ins.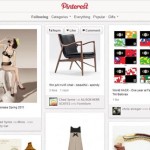 Pinterest
Pinterest is a new social network that allows users to create pinboards with images they collect from websites. Users can browse other pinboards for inspiration, 're-pin' images to their own collections or 'like' photos.
If your product or business lends itself to attractive imagery (architects, interior designers, fashion designers, food, etc.) Pinterest is an ideal network to be found int.
But other business can also benefit from this additional venue, by creatively crating photos and posting them. For instance a groomer or veterinarian,  a consultant posting infographics, etc.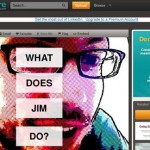 Slideshare
If your business, as part of its services provides or generates information that can be put into a PowerPoint presentation, then Slideshare can be a great venue to participate in. For instance Accountants can post information about tax changes for the current year, Financial Advisors can post presentations about investing strategies, Consultants can post information, research or insights that could be of interest to their current or potential customers, Hairdressers can detail the steps to a new style they just performed, etc.
Expand your marketing
With a little creativity, you can use each one of these tools to promote your site, boost your SEO rankings and get more customers.
Ready to start promoting your business to the world?
Fill out the form below
[formbuilder:3]